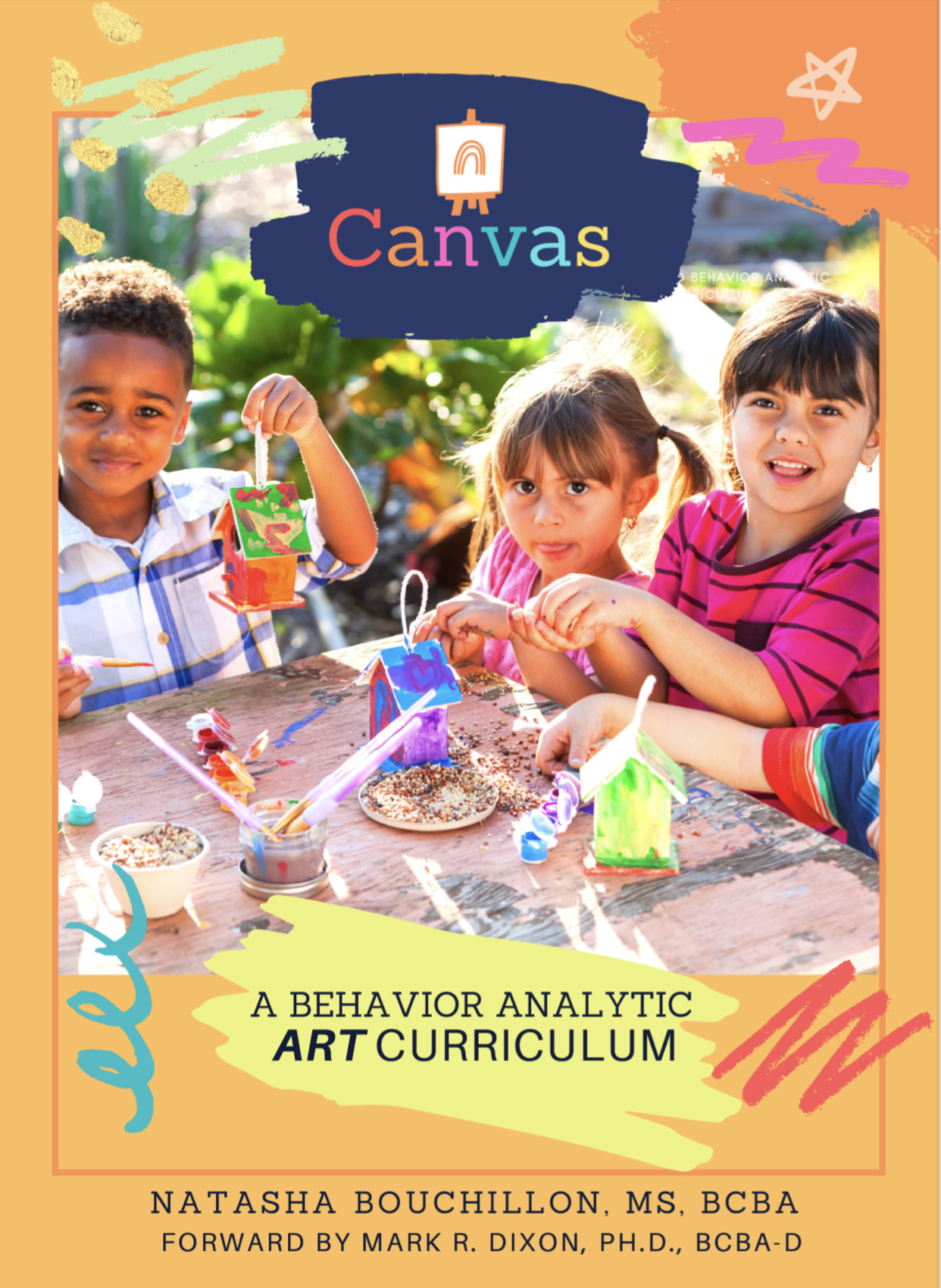 Canvas training is an on-demand 3 hour course. After you complete the training you can meet the author and ask questions on one of her monthly live Zoom sessions.

The Canvas certification training is delivered by Canvas author and artist, Natasha Bouchillon, MS, BCBA. This 3 hour BACB CEU available training provides a comprehensive package to equip behavior analysts, teachers, therapists, and caregivers with a foundational knowledge of Canvas and its scientific underpinnings. This training will provide all professionals and caregivers with an appropriate level of understanding to implement and adapt the Canvas curriculum to their unique needs.


Training Objectives
Learning Objectives:
ART BEHAVIOR and FOUNDATIONAL KNOWLEDGE
● Describe general history of art behavior and how it could be applied in skills-based treatment and behavior therapy
● Describe how art can be operationally defined.
● Describe psychological and cognitive benefits of art in skills based treatment and behavior therapy.
CANVAS CURRICULUM BASICS
● Understand the basic theoretical foundations of the Canvas curriculum.
● Describe a detailed description of the Creative Expansion model and its roots in empirically-based work on derived relational responding and RFT.
● Explain the 4 domains of Creative Expansion and how a behavior analyst can operational define and gather data in each area.
● Apply creative relations in intervention programs
IMPLEMENTATION OF CANVAS
● Conduct Canvas assessment with children with Autism, ADHD, or other learning delays.
● Demonstrate the ability to design and implement the curriculum according to treatment goals.
● Operationally define creative behavior in relation to a child's treatment goals.
● Describe and provide examples of how to collect data using the Canvas data system.
● Explain the importance of systematically training creative expansion and flow as an operant.
● Describe the role of assessment and treatment integral to utilization in various settings: school, therapy settings, or home setting.
● Complete and interpret various Canvas curriculum data collection forms, integrity evaluations, and progress monitoring assessments.
● Explain clearly how to integrate Canvas in service delivery with other treatment modalities or curricula and by child's current level and age group.
Other courses you may be interested in
Check your inbox to confirm your subscription